Ultra Black UV Light – 365nm Pure UV
Details:
The Ultra Black UV is cordless and rechargeable. This rugged unit offers power equivalent to larger 150 watt light while offering the convenience and portability of a flashlight.  The Ultra Black UV was designed to be long lasting and reliable on any job site.  Recommended for checking shot peen coverage with the new PeenCheck Pen.
Specs:
–          Power Source: Rechargeable 8800mAh Lithium-Ion battery pack
–          Bulb Rating: 24 Watt HID
–          Output: 365nm
–          Intensity: 35,000 μW/cm2 at 15 inches (38 cm)
–          Bulb Life: 2200 hours
–          Weight: 2.8 lb (1.28 kg)
–          Materials: Aluminum and Hardened Polymer
–          Includes: Light, bulb, chargers, crush proof case and UV safety glasses
Quick Check UV Light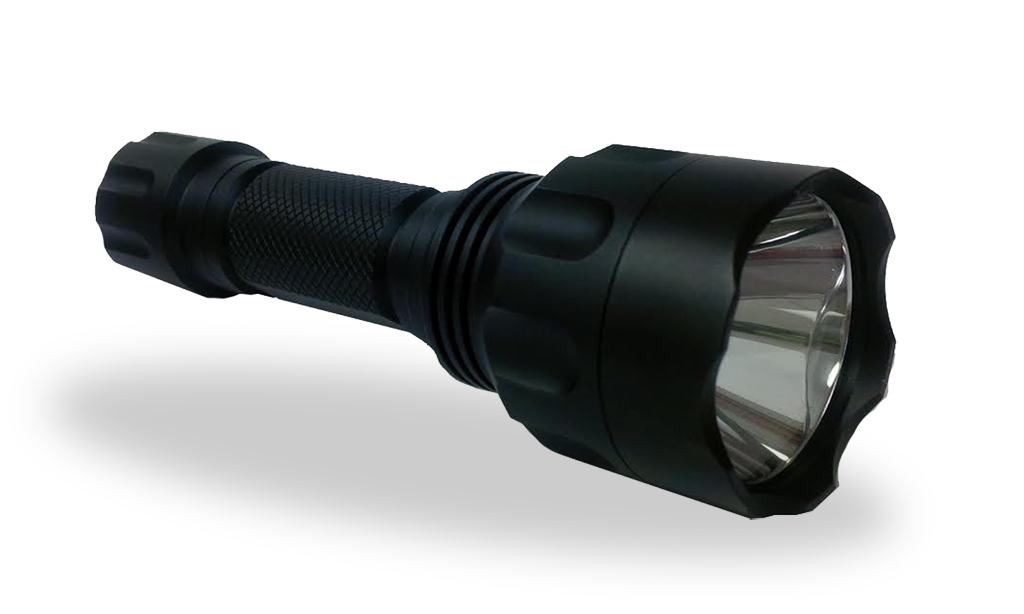 Details:
The Quick Check UV is a cord-less, compact 365nm UV light. Made from lightweight T6 Aluminum, this LED light fits perfectly in your pocket or tool box. Ready for quick spot inspections anytime, anywhere. The 5 watt LED projects a steady beam of 365nm UV light and has a life span of over 50,000 hours. Perfect for quick inspections.
Specs:
– Power Source: Lithium Batteries – CR123A (Included)
– LED Brightness: 210 mW
– LED specs: 5 Watt UV LED
– Output: 365nm UV
– LED Life: 100,000 hours
– Weight: 5 ounces (140 grams)
– Materials: T6 Aluminum
– Includes: Light and UV safety glasses
– Optional Accessories: Crush-proof case, extra batteries